The Eduardo Pedregon Veterans Memorial Museum
"San Elizario Veterans Memorial Museum"
is managed through the S.E.G.H.S. Veterans Committee.

The Veterans Memorial Museum is located in San Elizario Historic District
on Main Street, in the Main Street Mercantile Building.
The Committee's Veterans Memorial Walk Project is located in front of the Veterans Memorial Museum.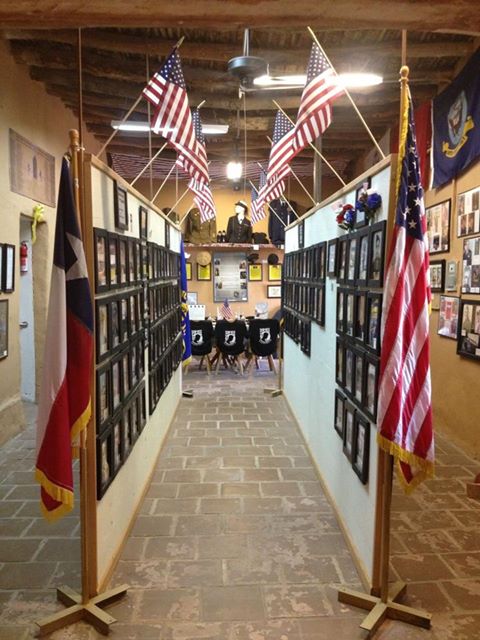 Veterans Memorial Museum & Memorial Walk
1501 Main Street, San Elizario, Texas
Tel: 915-851-0093
Hours:
Wed.-Fri. 10 am to 2 pm
Sat. 10 am to 4 pm
Sun. 12 pm to 4 pm
Closed Monday & Tuesday
Admission is free

[Memorial Walk Information]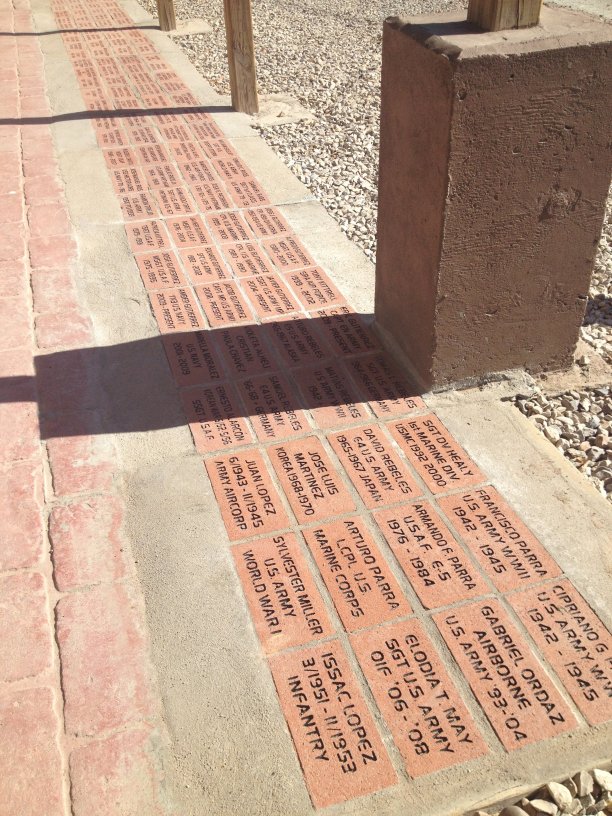 San Elizario Veterans Committee
c/o San Elizario Genealogy & Historical Society
Mailing Address: P.O. Box 1090 San Elizario, Texas 79849
Physical Address: 1501 Main Street, San Elizario, Texas
Chairman: Ray Borrego
Phone #: 915-851-1682
Fax #: 915-851-0045
Email: saneligenealogy@att.net
Meetings: 1st Tuesday of the month at the Eduardo Perdregon Veterans Museum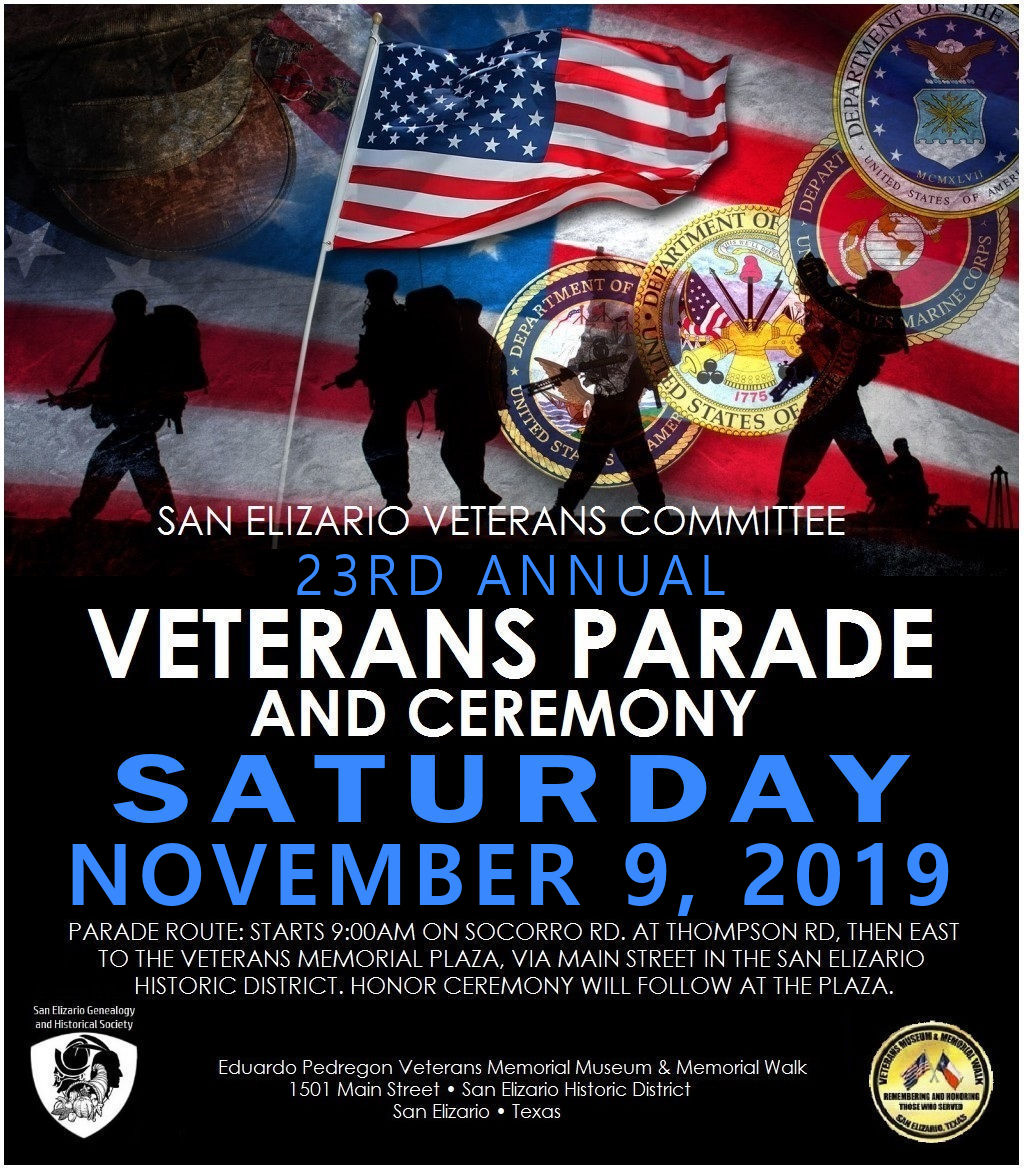 All Rights Reserved © 2013 - SEGHS
All images are property and copyright of SEGHS. Reproduction without permission is prohibited.